After having an orthopedic surgery such as a knee replacement, we typically have physical therapy to help heal and recover! Why are we not rehabbing after having a baby?
​
​Become more informed and participate in your recovery through motherhood. At any stage! Whether you are newly postpartum or 6 years postpartum, this course is for you.
​ 
This self-paced course will walk you through all the steps to recover and heal your body from childbirth. With on-demand access, you will learn ways to retrain your bladder and pelvic floor so you don't have to worry about peeing your pants anymore. Receive step-by-step guidance on postpartum exercise including where to start and how to progress. You're provided with strategies to decrease pelvic pain so you can engage in enjoyable sex again.
Are you tired of the discomfort and aches after having a baby?
Are you making frequent trips to the bathroom?
Do you feel like you have lost complete control of your bladder where you usually don't even make it to the bathroom.
Or maybe you are having to change underwear once, twice or even multiple times per day.
Are you dreading the possibility of a bowel movements because they've become so painful.
Between sleep deprivation and the inability to have intercourse, life just doesn't feel the same.
YOU ARE NOT ALONE! 
Imagine you life without leaking so you don't have to pack underwear in your purse. Imagine being able to lift your stroller without your back hurting. Imagine your body feeling strong so you can workout without any fear of injury. Imagine feeling like YOU again! People get physical therapy after having a knee replacement, right? What is the difference with childbirth? Many of us moms have incisions, weakened muscles, and poor mobility! It's safe to say that physical recovery after giving birth entails much more work than is implied when we refer to moms as "bouncing back".
This program is for you if:
You are ready to get concrete tips, tools and examples of how to implement these ideas!
You want to be able to sneeze, cough, laugh or jump without having to change clothes, but just can't seem to find the answers!
You want to be feel "normal" again so you can feel prepared to move without pain but don't know where to start.
You want to have better sex with increased orgasms but are scare you may damage things "down there".
You want to raise your awareness and increase your "toolbox" so you can be proactive instead of "reactive".
You want to stop trying to learn all this by yourself and through google and can get the support you need.
You dream of creating a balanced life where everyone's needs are met, including your own.
You want to wake up feeling inspired and confident with your upcoming day.
This course will walk you through all the steps to recover and heal your body from childbirth. With on-demand access, you will learn ways to retrain
your bladder and pelvic floor so you don't have to worry about peeing your pants anymore. Receive step-by-step guidance on postpartum exercise including where to start and how to progress. You're provided with strategies to decrease pelvic pain so you can engage in enjoyable sex again.
And as a bonus to all of that, you can pick Dr. Megan's brain during a 30 minute Phone or Video consultation. You will also have access to extra videos specifically for those of you recovering from diastasis recti, cesarean deliveries, and perineal trauma.
The Ultimate Course to Master Motherhood includes:
*MP3 RECORDINGS Audio Library to listen to anytime
Tips & Tools Action Workbook — examples and specific actions to implement
*Bonus PDF WORKSHEETS, Article, Charts AND more! — extra ideas and support
*Quick Reference Resource Rolodex — books, websites and places to get more information
*Private Facebook Group — join the online mommy playgroup! Meet, share and discover the joy of having community who gets you!
This Course will teach you:
*Knowledge of Stages of Recover to understand what happens during pregnancy and childbirth in order to heal properly from the inside out (AT ANY STAGE POSTPARTUM)
*How to raise your confidence by knowing your body is just where it need to be and how you can create the optimal healing strategy
*Tips to create smoother movement throughout the day without pain or risk of injury
*Tools to strengthen your pelvic floor and core to make your body feel "normal" again
*The most important thing about healing after childbirth
*Everything you need to easily heal through simple exercises and changes to your daily life
I have worked with many moms on pelvic health issues. My goal is to guide you to become PROACTIVE rather than REACTIVE. I chose to get into Pelvic Health PT because of my mom actually. She has struggled with pelvic pain due to scar tissue binding down to her muscles and organs. This occurred after having two cesarean deliveries over 30 years ago. If I can reduce the chances of moms having pain 30+ years later, I will try my hardest to do so! That way, women do not have to live in pain and be told to just "deal with it" like my mom did. It's more than just scar tissue however. It is core weakness and pelvic floor weakness which can lead to so many other issues such as urinary leakage, uncomfortable sex, and low back pain which can limit play with your kids!
Are you ready to finally work on healing your body so you can stop feeling overwhelmed and stressed with so much unknown! It is important to invest in yourself and physically feel like the empowered mom you are!!! If you want to enjoy every snuggle, every walk, every midnight feeding, you are going to need some guidance during your postpartum recovery.
This program is for you, Mama!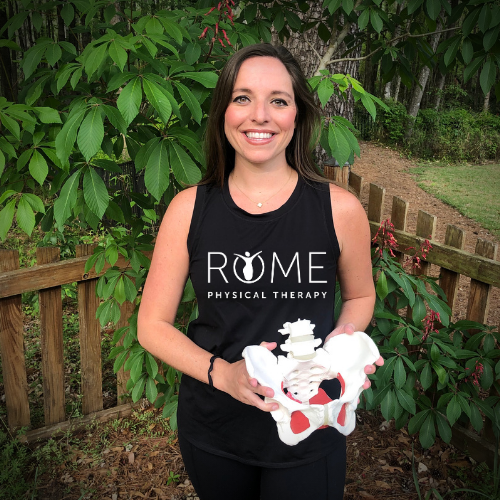 I am a native of South Carolina graduating from the College of Charleston with my Bachelors of Science. I moved to St. Augustine, Florida to continue my career path and dreams attending the University of St. Augustine for Health Sciences gaining my Doctorate Degree in Physical Therapy. 
I lived in St. Augustine, Florida for years after graduation obtaining my certification in pelvic health, obstetrics, and lymphedema. I have continued my research and training in Pelvic Health, obstetrics, and breast cancer across the country over the past few years and have achieved my complete Obstetrics Certification for Pelvic Floor Physical Therapy!
While in school, my mom was diagnosed with pelvic pain after being passed from doctor to doctor without any tests to explain her symptoms.Turns out, it was just scar tissue from a few cesarean deliveries 30+ years ago! This could have been reduced if it were addressed back then! It was that moment in time when I found myself compassionately interested in Pelvic Health within Physical Therapy. After going through a few Continuing Education Courses, I realized I too had experienced some pelvic pain and discomfort. 
MY dream for this course is to create a supportive environment for new mamas to get the answers to common questions that aren't often addressed by their primary providers. By combining my passion for mamas along with my expertise about movement and the human body, she is just the right person to walk beside you as you walk through this postpartum adventure.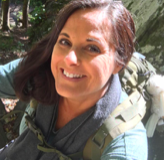 Before I even knew about physical therapy for urinary incontinence and healing after birth, I felt there was no hope for me. Eight vaginal births had taken a toll on my body; I couldn't take walks around the block or leave my house without anxiety. Skeptically, I took this 6 week course thinking there wasn't an easy solution. 
​Quickly, Megan gained my trust and admiration. Not only was she clear with her explanations, but enthusiastic and knowledgeable. She taught me techniques that I would never have thought of— and 
in a short time, I was able to sneeze without changing my clothes.

 Now I'm taking long hikes, running, and going on road trips without constantly having to go to the bathroom. Physical therapy with Megan Rome has changed my daily life and the way I look at everyday activities.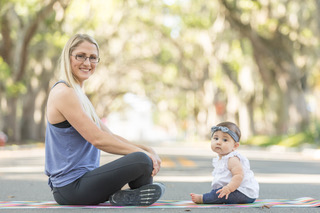 I've had the pleasure of working with Megan on a business level and a personal level. She is extremely passionate about what she does and strives to provide the best care and education she can for her patients. I'm a pre and postnatal fitness instructor, having Megan to collaborate with to provide better care and guidance for women has been amazing!
​Over the past year, we have hosted several workshops together on Women's Health and Fitness. From educating women on the common, but not normal "motherhood" symptoms, to learning how to workout safely during and after pregnancy. Megan helped me through my postpartum journey and gave me guidance on healing my diastasis. It doesn't matter if you're 6 weeks postpartum or 12 years postpartum, Megan can help you through your journey as she did mine!! This course is awesome!